Online Particle Counter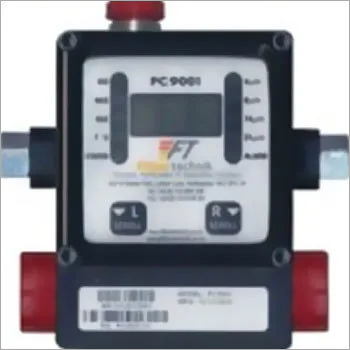 Online Particle Counter
Product Description
PC9001 Online Particle Counter

Our in-depth knowledge and industrial expertise has enabled us to emerge as a reputed manufacturer and exporter of Online Particle Counter. This counter is used in petrochemical industry, chemical industry and oil refineries. We manufacture this counter under the firm guidance of expert supervisors using high quality materials and components. Available in different sizes and specifications, this counter is highly demanded among clients. We offer this Online Particle Counter at affordable prices.
No need to use sunlight to check your oil purity, our Oil Particle Counter help you check the purity level. This liquid particle counter for fuel and oil provides a solution for practical maintenance and oil-line monitoring with Instant led readout, computer interface and latest software. These are widely suitable for ISO cleanliness trends. This counter system gives a direct count on computer device. Our system is known for its trouble free functionality and also known for it system damage. With the help of RS232 / RS485 / analog, the system adapts itself to latest monitoring. Easy to install and accurate, this system comes with its own trending software.
Its model PC9001 is easy to install and use. Also comes with its own trending software. It gives you the direct particle counts and ISO codes online on your PC. In this system the, changes in the contamination level has been spotted which avoids system damage. It allows your protective maintenance to be planned with real time hard data.
PC9001 Online Particle Counter - from FILTERTECHNIK, UK
FEATURES :
In order to achieve the true dynamic particle counting, it takes live oil feed

Before any damage it instantly spot the contamination level.]

The accuracy of this systen is +/- half an ISO code. RS232/RS485/ analogue outputs for trend monitoring

- Accurate ISO 4406:1999 4/6/14 micron (c) counting Up to 500 bar pressure
APPLICATIONS:
The practicle counter is used in hydraulic plant where a rise in contamination will lead to expensive downtime. It gives early warning sign of rise in contamination, filter and seal failure, Water ingress, oil oxidation, Cavitation, Component wear.
PRESSURE / FLOW OPTIONS:
The pressure of our PC9001works between 50 and 500ml/min. However, the ideal flow rate of PC9001 is 250m\/min i.e. 0.251/min. Suitable for plotting ISO / NAS cleanliness trends, this is the affordable solution to alarm & inform you of changes in contamination levels. The reading of contamination level is transferred to a computer, using a fiber optic cable having RS 232 interface. With the help of reading, you can instantly spot the changes and avoid system damage. It gives you the LIVE accurate online particle counts in ISO / NAS / SAE codes. Change itself to monitoring through RS232 output.
Advantages:
The PC9001 can work in both on & off line systems. It can be used to trigger alarms to know clean up filtration systems.

It is equipped with the powerful windows based software for data logging & offer a trackable fluid cleanliness history.

Easy to use and install, this device comes with its own advance software.

Cost effective and can be dedicated to critical systems

Highly compatible with mineral, diesel and biofuels, synthetic lubricant & hydraulic oils.

All the results are same as previous centralized laboratory counters
Principle of Operation: Laser
| | | | | | | | | | | | | | | |
| --- | --- | --- | --- | --- | --- | --- | --- | --- | --- | --- | --- | --- | --- | --- |
| | 00 | 0 | 1 | 2 | 3 | 4 | 5 | 6 | 7 | 8 | 9 | 10 | 11 | 12 |
| 5-15um | 125 | 250 | 500 | 1000 | 2000 | 4000 | 8000 | 16000 | 32000 | 64000 | 128000 | 256000 | 512000 | 1024000 |
| 15-25um | 22 | 44 | 89 | 178 | 356 | 712 | 1425 | 2850 | 5700 | 11400 | 22800 | 45600 | 91200 | 182400 |
| 25-50um | 4 | 8 | 16 | 32 | 63 | 126 | 253 | 506 | 1012 | 2025 | 4050 | 8100 | 16200 | 32400 |
| 50-100um | 1 | 2 | 3 | 6 | 11 | 22 | 45 | 90 | 180 | 360 | 720 | 1440 | 2880 | 5760 |
| >100um | 0 | 0 | 1 | 1 | 2 | 4 | 8 | 16 | 32 | 64 | 128 | 256 | 512 | 1024 |

Contact Us
32/3/8, Yewlewadi Road, Kondhwa Budruk,, Pune, Maharashtra, 411048, India
Phone :+918037401955